Reel Rock 12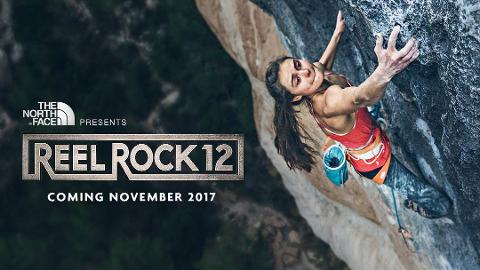 Duration : 3 Hours (approx.)
Location: Wollongong, NSW
Product code : RR12
Founded in 2006 by filmmakers Josh Lowell (Big UP Productions) and Peter Mortimer (Sender Films), the REEL ROCK Film Tour brings the best climbing and adventure films of the year to live audiences throughout the world. The film tour is the definitive annual event for climbing communities globally. REEL ROCK shows are high energy, community events that go beyond mere film screenings to include prize giveaways and a party atmosphere.
Tickets at the door are $30.
PreSale Tickets are $25.
Extra savings for a group of 10 or more booked in one transaction, just $20 each!
REEL ROCK 12 FILM SYNOPSES
This November, get ready for climbings greatest stories, stars, and sends. REEL ROCK 12 premieres five new short films that will deliver heart-thumping action,big laughs, and pure inspiration.Featuring Margo Hayes, the first woman to climb 5.15; Brad Gobright, an up-and-coming free soloist with a donut addiction; the return of Chris Sharma to the deep water soloing stage, and more.
Break On Through
In high-end modern rock climbing, 5.15 is the top of the difficulty scale, a grade achieved by only a few men and never by a woman. Margo Hayes, a little known19-year-old from Boulder, Colorado, is determined to change that. To be closer to the world s hardest routes, she moved to Europe, where she trains and climbs with the single-minded goal of succeeding on one of the famous 5.15s inFrance and Spain. But pushing her body and mind to the absolute limit, she risks injury and burnout in her quest to be the first.
--
Above The Sea Off
The peak of his legendary climbing career, Chris Sharma remains the world's greatest practitioner of deep water soloingClimbing ropeless above the sea. Ten years after his generation-defining ascent of a majestic arch, legendary climber Chris Sharma returns to the Mediterranean island of Mallorca where he discovers a beautiful, sweeping wall with small holds running up its face.If he can link the moves, and endure the numerous heart- stopping plunges into the sea, he will establish what may be the worlds hardest deep water solo climb to date.
--
Safety Third
For most climbers, it's safety first. But Brad Gobright is definitely not most climbers. Fuelled by day- old donuts and unhindered by a fear of falling, this young talent is pushing the limits of scary trad and free solo ropeless climbing in his backyard playground of Eldorado Canyon. Having survived a few big scares, Brad is determined to make his boldest ascent yet
--
Stumped
A first-ever free solo of one of Eldos most exposed and difficult routes. Stumped Maureen Beck is not here to be your inspiration. "People say, look a one-armed climber, now I have no excuses. I'm like dude, you never had any excuses in the first place." And she is not making excuses for herself. Beck may have been born missing her lower left arm, but that hasn't stopped her from going hard. She pushes her stump to the limit, takes whippers on 5.12, and crushes overhanging boulders, while shotgunning beers between burns.I dont want to just be a good one armed climber,says Beck.I want to be a good climber